Apple's Developer Conference - WWDC 2023 will start on June 5, possibly where the Reality Pro headset will be announced.
Now, Apple has officially announced the time of its Developer Conference - WWDC 2023 - which will take place on June 5. The conference will last 1 week, focusing on software development for iPhone, Apple Watch, Mac, etc.
It is expected that the event will refer to the latest version of the operating system - iOS 17. However, according to many reports, the iPhone's software may be overshadowed by rumors of Apple's AR/VR headset. This "super product" will appear on the conference stage.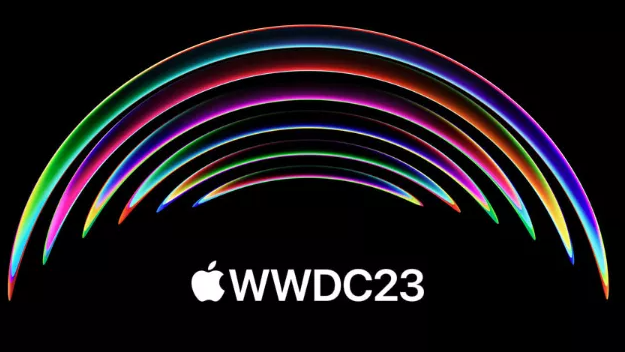 Developer Conference- WWDC 2023 has been set to hold.
According to the annual schedule, upgrades to iOS 17 for iPhone, iPadOS 17 for iPad, and watchOS 10 for Apple Watch will be announced at WWDC 2023. At the same time, "Apple House" will introduce new features for Apple Watch. Apple TV and the new version of macOS.
Previously, WWDC 2021 did not introduce any new devices, WWDC 2022 saw the launch of MacBook Air M2 and 13-inch MacBook Pro (M2, 2022).
Will Apple Reality Pro be introduced?
If Apple has plans for new hardware, the product is expected to appear as a mixed reality headset - Apple Reality Pro. Meanwhile, according to current rumors, the device could launch later this year or later.
The mixed reality headset will combine Apple's Augmented Reality - AR/Virtual Reality - VR, featuring a new operating system and providing a 3D look and feel like the iPhone interface. According to Bloomberg sources, the product will feature enhanced virtual video conferencing and immersive video streaming. The headset will be equipped with Apple's M2 chip, equipped with a 4K screen and a camera array.
Apple Reality Pro headset concept photo.
In addition, the Apple Reality Pro headset will feature eye and hand tracking. However, the price of the product is quite high - 3,000 USD (equivalent to 70.42 million VND) and requires a separate battery pack to operate.
In addition, "Apples" may launch other hardware at WWDC 2023, including 15-inch MacBook Air with M2 chip or new Mac Pro with M2 Pro silicon chip.
WWDC 2023 will take place live at Apple's headquarters (in Cupertino, California, USA). We will continue to update about this event in the next news. Invites readers to track.