Since its launch, the iPhone 14 Pro Max has been constantly in a state of out-of-stock due to the large number of orders but the lack of supply, putting the price of the product at risk of increasing after the sale.
Many retailers said that the stock-out situation will likely last until the end of December and will not be able to supply customers who pre-order. Mr. Ho Tac Thanh, Director of the genuine 24hStore retail chain shared: "The source of iPhone 14 products arrives in small batches, not enough customers to deposit. That makes it difficult to return pre-ordered goods for customers."
He also said that, although there is a very short supply of goods, the price of importing iPhones has also increased due to the increase in the USD exchange rate and many other costs, but 24hStore still tries to keep the price for iPhones and commits to the best price in the system. current market with the policy "Where is cheaper - Refund difference".
iPhone 14 Pro Max Deep Purple version is being the most sought after and continuously sold out in Vietnam
Accordingly, within 24 hours from the time of purchase, if you find an official Apple authorized dealer with a price lower than the price you bought at 24hStore, the store is ready to refund the difference for you. You: "We believe that, with guaranteed quality and origin, 24hStore is the agent with the best price on the market" , a representative of 24hStore shared.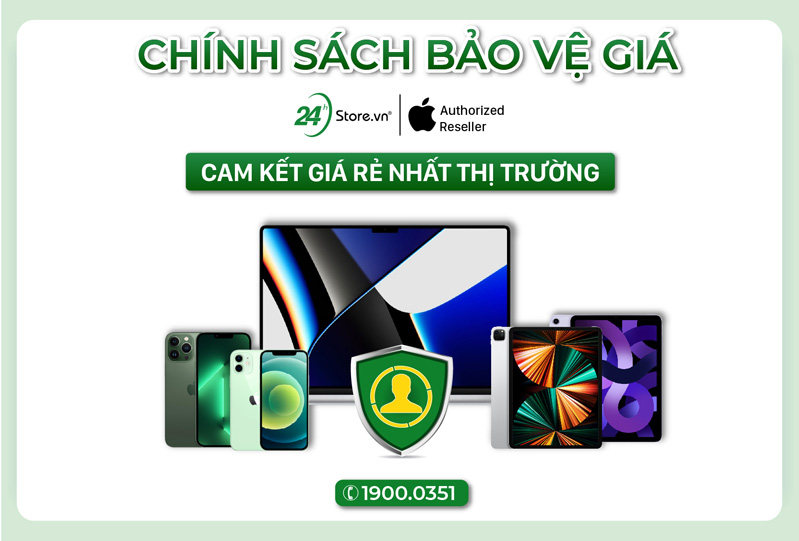 24hStore's price protection policy helps ensure absolute benefits for customers
Currently, iPhone 14 Series products are available at all stores of 24hStore (except purple iPhone 14 Pro Max model), with prices ranging from 19,990,000 - 30,890,000 for regular models and 27,490,000 - 47,590 .000 for Pro and Pro Max versions (the above price includes the old-fashioned renewal offer).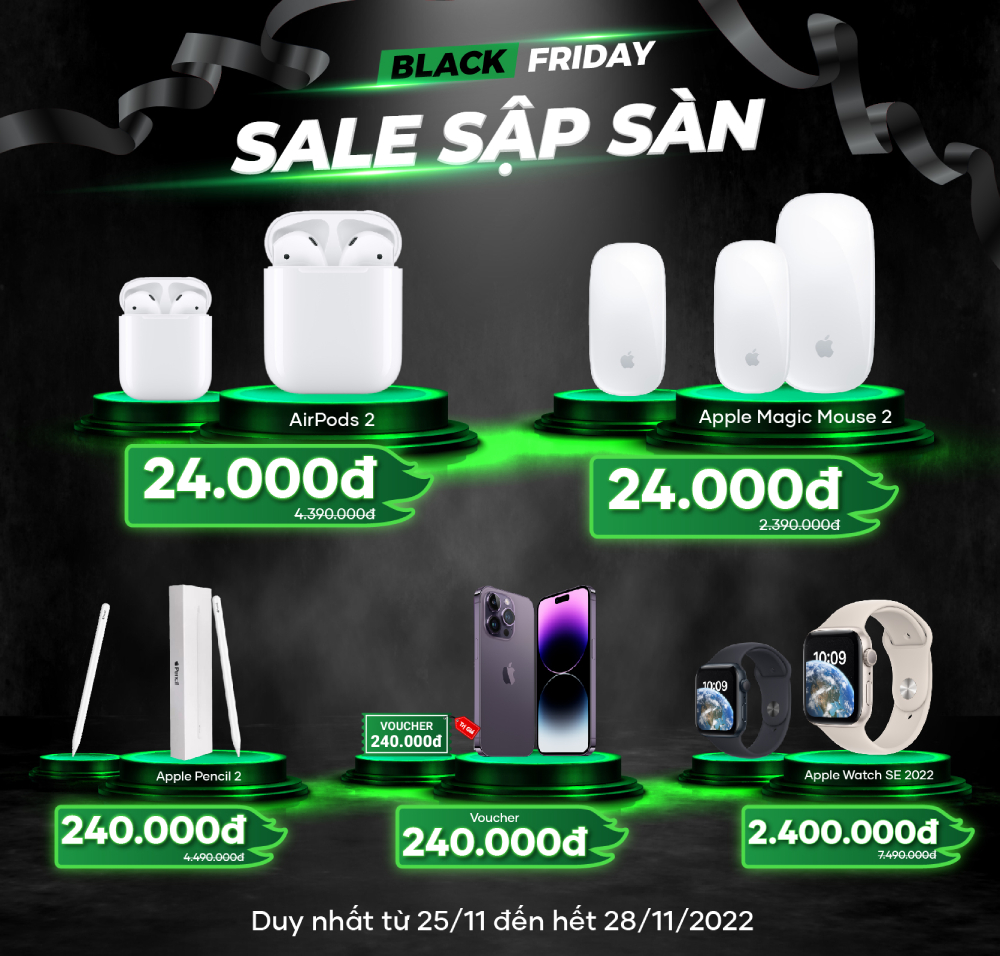 24hStore's biggest shopping festival of the year with a series of great deals exclusively for customers buying from November 25 to November 28
In particular, from November 25, 2022 to the end of November 28, 2022, 24hStore organizes the Black Friday - Sale to crash the floor with a series of floor price discounts. Specifically, customers who come to buy iPhone in these days will receive a voucher worth VND 240,000 and the opportunity to participate in a lucky draw program to buy lucky products every day such as: AirPods 2 priced at VND 24,000, Apple Pencil 2 for 240,000 VND, Apple Watch SE 2022 for 2,400,000 VND, Apple Magic Mouse 2 for 24,000 VND… Every day, 24hStore will dial once for customers who buy goods that day. For specific program, you can visit website 24hstore.vn or hotline 1900.0351.