High-end phone model Sony Xperia 5 IV has been officially launched with a larger battery, better wireless charging than its predecessor.
As planned, Xperia 5 IV was officially announced on September 1, completing Sony 's 2022 smartphone line . With this flagship model, Sony keeps the compact design of the Xperia 5 series but adds some big phone features and pushes the price higher.
Xperia 5 IV has been officially launched.
Physically, the Xperia 5 IV is almost the same size as the Sony Xperia 5 III, it's even shorter and narrower by 1mm but weighs 4g more. The high-end smartphone has a 6.1-inch OLED screen, 1080 x 2520px resolution with a 120Hz refresh rate and 50% brighter than the previous generation.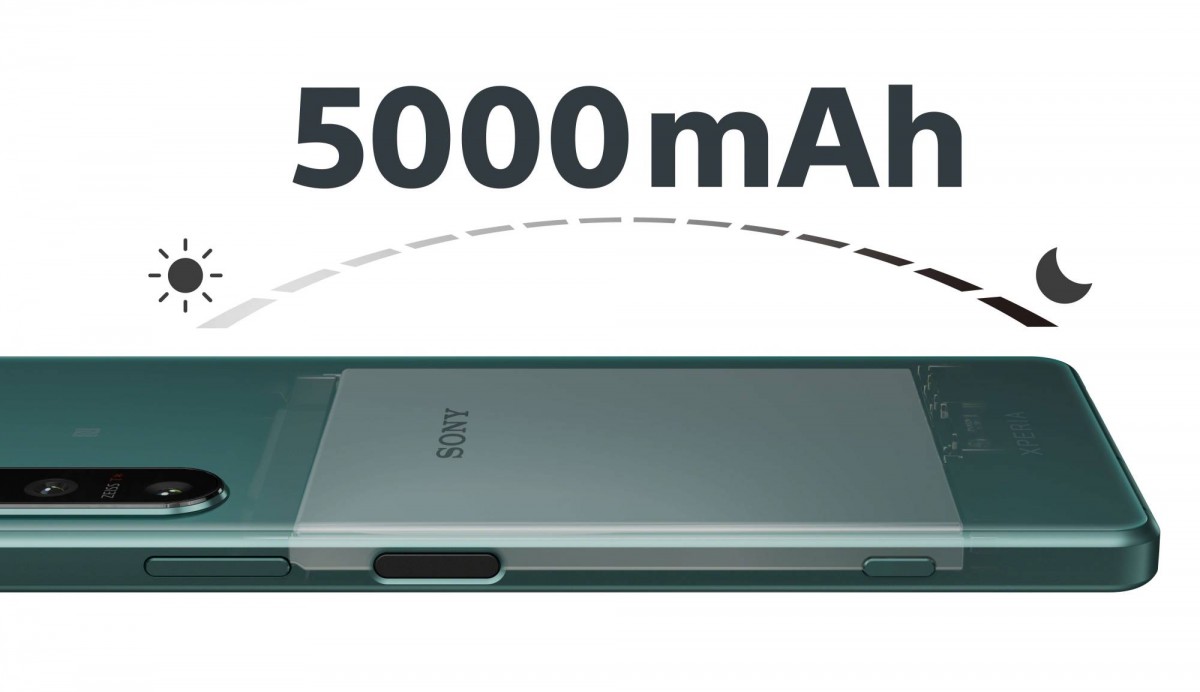 The device has a larger battery.
Although the overall size has not changed, Sony still tries to equip a 10% larger battery, reaching 5000 mAh for Xperia 5 IV, on par with Xperia 1 IV and Xperia 10 IV. As a result, this flagship can achieve longer battery life.
Regarding battery charging, Sony promises Xperia 5 IV can charge 0 - 50% in 30 minutes of charging with a 30W PD charger. The company also claims that the phone will maintain a battery life of up to 3 years. However, Sony has removed all plastic accessories from the retail box, users have to buy it outside.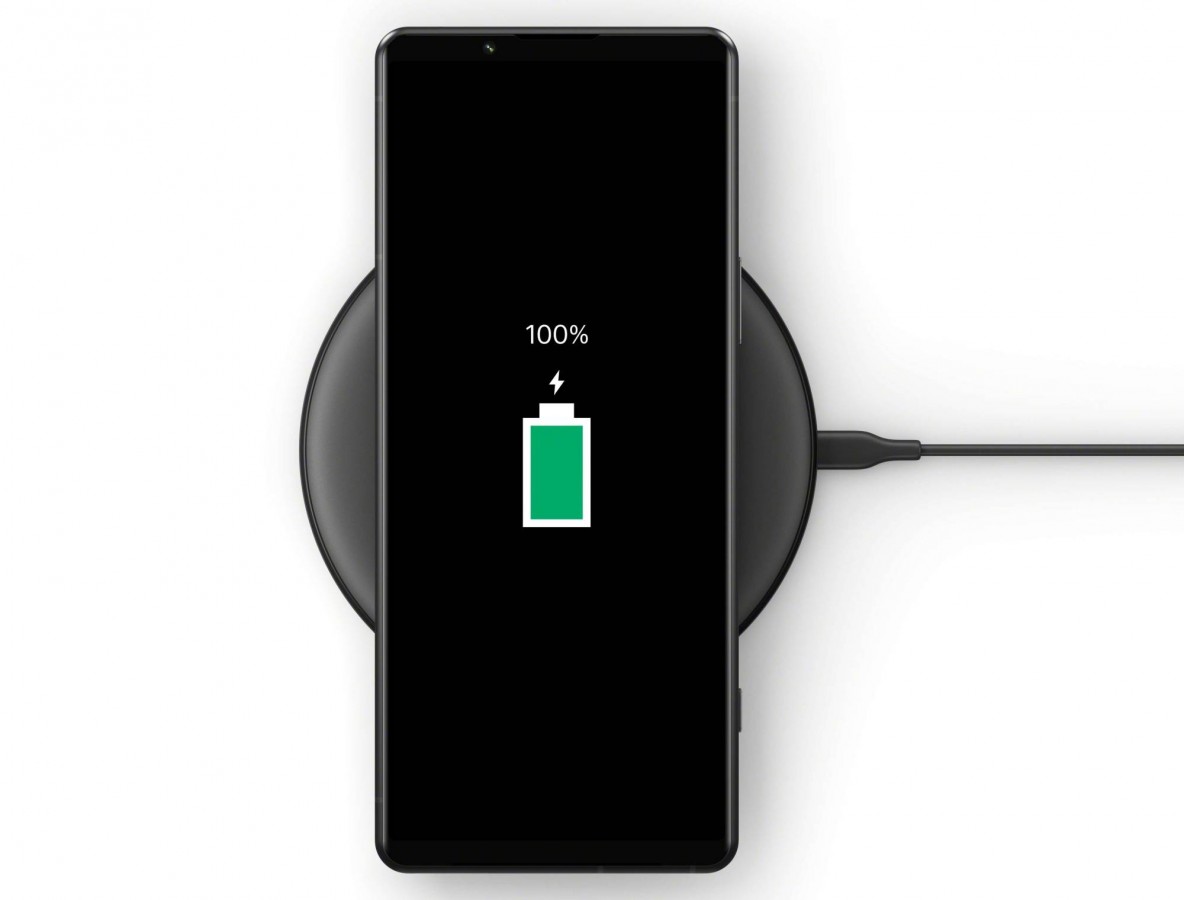 Fast charging capability has been raised to 30W.
In terms of photography, Sony only equips the Xperia 5 IV with a cluster of 3 12MP cameras of decent quality. Specifically, the device has a 12MP ultra-wide-angle camera with 16mm focal length, 1/2 inch sensor size; wide-angle camera with focal length 24mm, size 1/1.7 inch with 1.8um pixel size; telephoto camera with a focal length of 60mm and a 1/2 inch size with 2.5x zoom capability.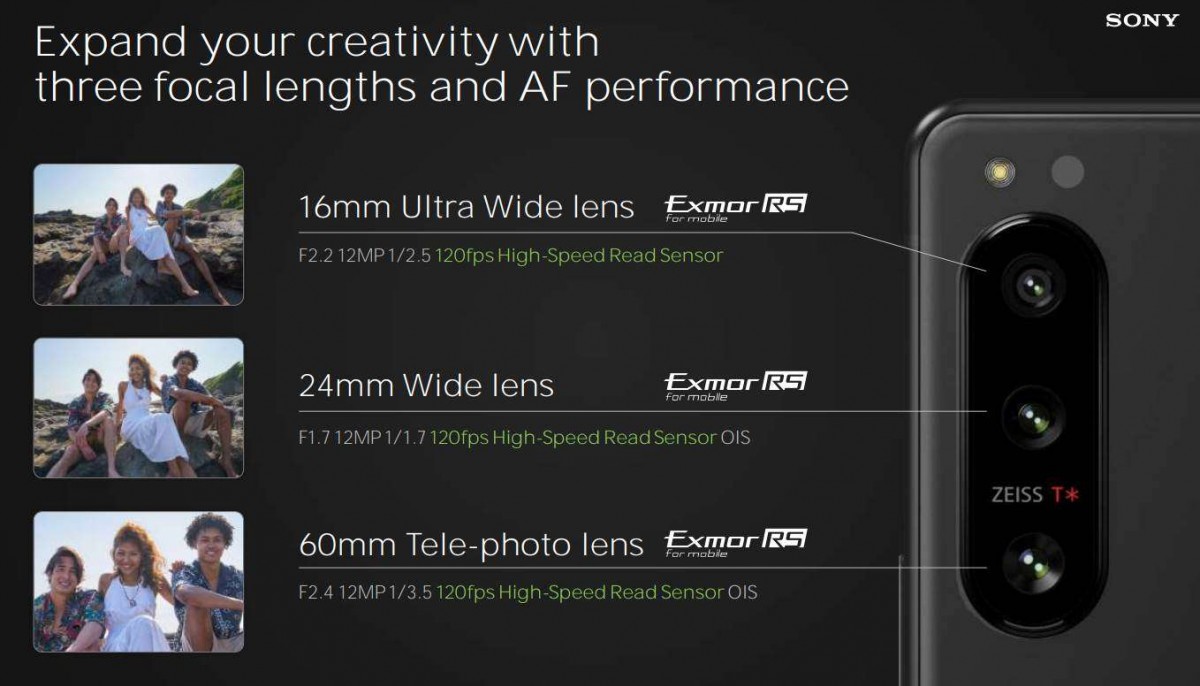 Detail of 3 rear cameras of Sony Xperia 5 IV.
All three lenses have autofocus, the wide-angle and telephoto cameras all have optical image stabilization. All three sensors have a read rate of 120 fps, and by adding distance analysis with Artificial Intelligence - AI, Sony has brought Eye AF and Real-Time Tracking from the line. my camera for the main camera of Xperia 5 IV.
2 bright versions of the Sony Xperia 5 IV.
In addition, the selfie camera has been upgraded to a 12MP sensor, 1/2.9 inch larger from Xperia 1 IV, using a 24mm focal length lens, f / 2.0 aperture.
The chip that powers the high-end phone is Snapdragon 8 Gen 1 and 8GB RAM and 2 options of 128GB or 256GB internal memory (expandable via microSD card). In addition, the Xperia 5 IV still has a 3.5mm headphone jack, stereo speakers and standard sound with Dolby Atmos, High-Resolution Audio, DSEE Ultimate and 360 Reality Audio.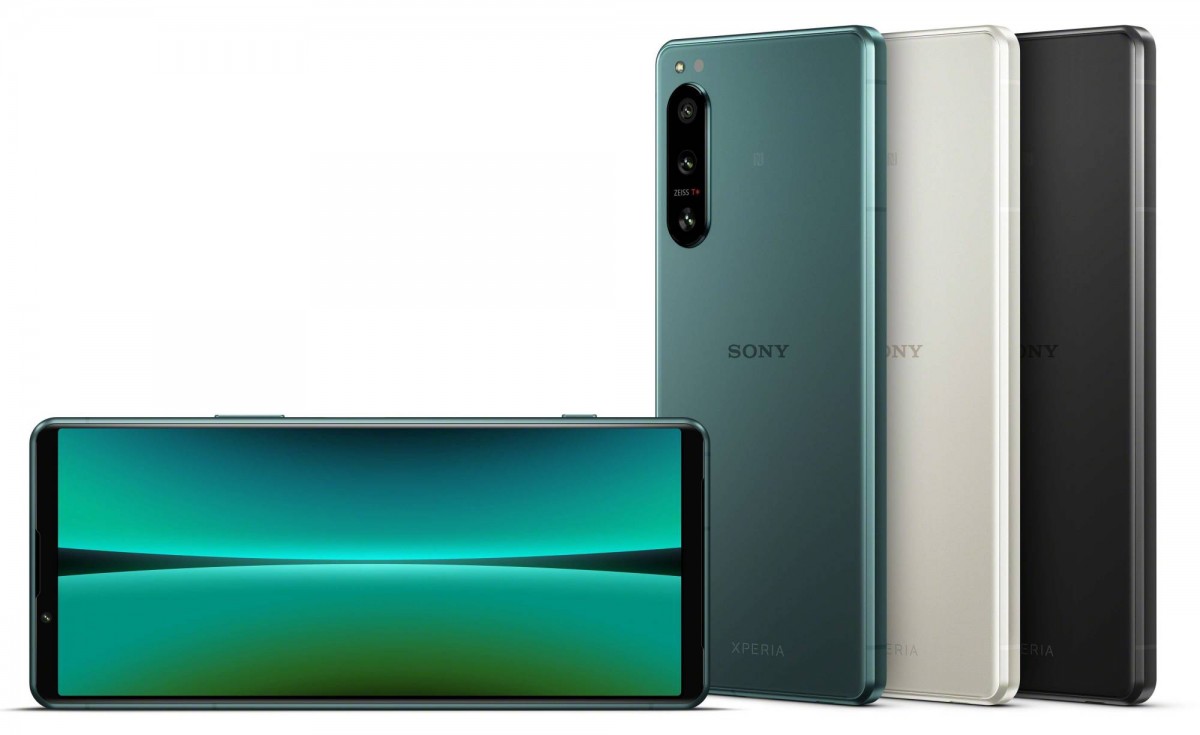 3 color versions of Xperia 5 IV.
In terms of durability, the Xperia 5 IV is IP68 water and dust resistant; covered with Gorilla Glass Victus on both sides.
Xperia 5 IV will be "on shelves" in mid-September for 1,049 Euros (equivalent to 24.58 million VND) in the European region, 949 British pounds (about 25.68 million VND) and 999 USD (about 23 million VND). 43 million dong) in the US. The phone comes in three color options - Green, Black and Ecru White.