Update the list price and roll the latest VinFast Lux SA2.0 with all versions.
VinFast Lux SA2.0 is a 7-seater mid-size luxury SUV (Mid-Size luxury SUV) developed on the basis of the 5th generation BMW X5. The car was first introduced at the Paris exhibition. Motor Show 2018.
As the first SUV of the VinFast brand , reshaped in the high-end segment, VinFast Lux SA2.0 always receives a lot of attention from the domestic automobile market in general and the world in particular, both in design, price, performance as well as features and amenities equipped on the vehicle.
Common competitors in the 7-seat SUV segment with VinFast Lux SA2.0 include: Toyota Fortuner , Ford Everest , Nissan Terra, Hyundai Santa Fe,...
VinFast Lux SA2.0 has 8 exterior paint colors: White, Black, Orange, Brown, Blue, Gray, Red, Silver.
From January 12, 2022, VinFast officially increases the warranty period for Lux SA2.0 cars that have been and will be sold on the market to 10 years or 200,000 km (whichever comes first).
Refer to the list price of VinFast Lux SA2.0 cars updated in May 2022
Car model

List price (VND)

Price offer

Demand stimulus policy (VND)

Subtract from selling price (VND)

Outstanding Interest Guaranteed Installment

Pay 100% of the car's value directly

VinFast Lux SA2.0 Standard

1,552,090,000 VND

100,000,000 VND

1,357,290,000 VND

1,220,965,000 won

VinFast Lux SA2.0 Advanced

1,642,968,000 won

800,000 won

1,463,104,000 won

1,318,704,000 won

VinFast Lux SA2.0 Premium

1,835,693,000 won

800,000 won

1,644,159,000 VND

1,483,134,000 won
*With the outstanding interest rate guarantee package, VinFast will support the interest rate for the first 2 years and guarantee the interest rate not to exceed 10.5% from year 3 to year 8.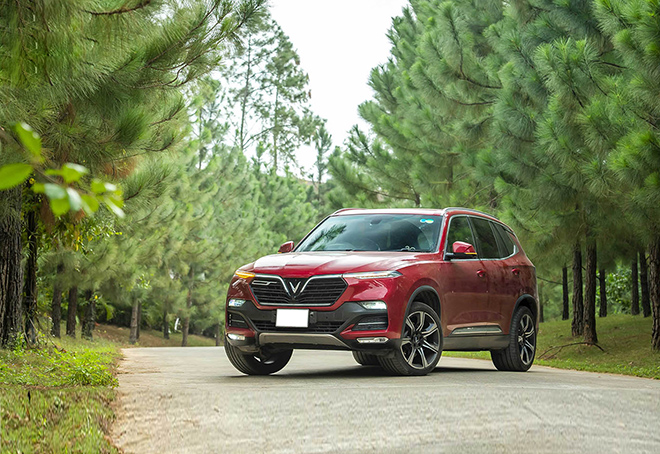 Refer to the temporary rolling price of VinFast Lux SA2.0 cars, updated in May 2022
Car model

Car price when




paying 100% (VND)

The rolling price is temporarily calculated to




reduce the registration fee by 50% according




to Decree 103/2021/ND-CP (VND)

Hanoi

Ho Chi Minh City

Other Provinces/Cities

VinFast Lux SA2.0 Standard

1,220,965,000 won

1,324,856,900

1,312,647,250

1,293,647,250

VinFast Lux SA2.0 Advanced

1,318,704,000 won

1.428.460.240

1,415,273,200

1,396,273,200

VinFast Lux SA2.0 Premium

1,483,134,000 won

1,602.756.040

1,587,924,700

1,568,924,700
*Note: the above rolling price is for reference only, the price does not include promotions at the dealer (if any), the price may vary depending on the area and equipment of each vehicle.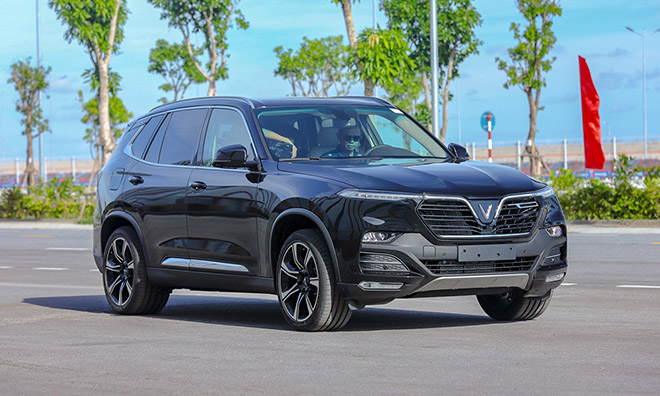 Specifications of VinFast Lux SA2.0 car
Specifications/Versions

VinFast Lux SA2.0Standard

VinFast Lux SA2.0 Premium

Overall Dimensions (D x R x C) (mm)

4,940 x 1,960 x 1,773

Wheelbase (mm)

2,933

Ground clearance (mm)

192

Engine

2.0L, DOHC, twin-tube turbocharger, variable valve, direct fuel injection

Unladen/full load weight (kg)

2140/710

Fuel tank capacity (L)

85

Maximum power (horsepower @ rpm)

228 @ 5,000 - 6,000

Maximum torque (Nm @ rpm)

350 @ 1,750 - 4,500

Automatic engine shutdown temporarily

Have

Gear

ZF - 8-speed automatic

Drive system

Rear axle (RWD)

Two-wheel drive (AWD)

Front/rear brake system

Radiator disc/solid disc

Front suspension

Independent, double lower swingarm, aluminum bracket

Rear suspension

Independent, 5-link with guide bar and horizontal stabilizer bar, pneumatic damping

Power steering

Hydraulic, electric control

Speaker System

8 speakers

13 speakers, with Amplifier

Aluminum alloy tires and wheels

19 inches

20 inches

Security function

Automatic door lock, anti-theft alarm, key encryption

Air bag

06 bags

Fuel consumption in the city (L/100km)

10.46

15.81

Fuel consumption outside the city (L/100km)

7.18

8.01

Combined fuel consumption (L/100km)

8.39

10.92
Refer to car design VinFast Lux SA2.0
Exterior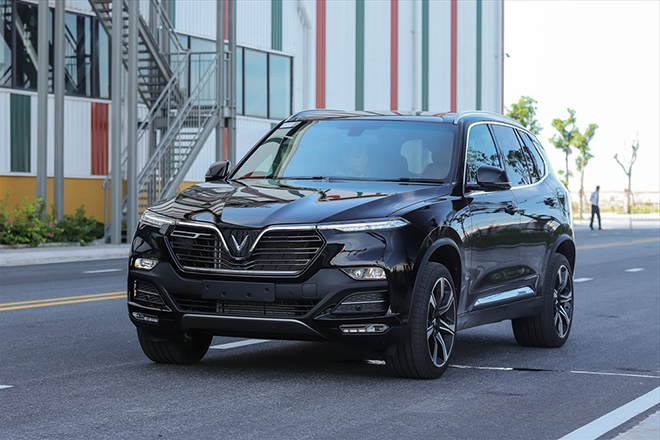 The design of LUX SA2.0 is quite similar to the sedan that debuted when emphasizing on the characteristic V-shape. The bonnet has an elongated design with embossed lines similar to BMW models. In the center is the car logo, the outer cage is 2 shiny chrome lines connecting the LED daytime running lights with a larger V shape. The headlights with a modern and beautiful design are brought down to a lower position than usual.
The body of the car with many chrome-plated details is used a lot from the window rims to the trim below the doors to contribute to the luxury look.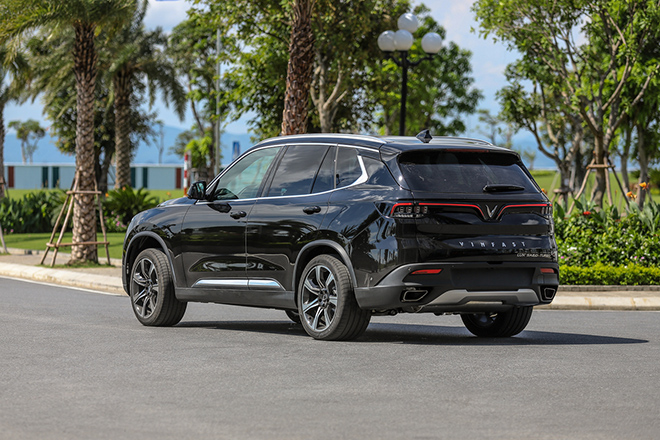 The rear of the car with LED taillights is designed to form a "V" graphic in tune with the front, creating a strong visual effect. Below are two exhaust pipes with angular, compact design with a symmetrical layout to create a sporty and balanced look.
Interior
The cabin of VinFast Lux SA2.0 brings a sense of elegance and lightness. The car is equipped with independent 2-zone air conditioning, a modern sound system with 9 speakers and a modern infotainment system. The 3-spoke steering wheel integrates function keys such as hands-free conversation, audio adjustment and the VinFast logo in the middle. The infotainment screen is large and eye-catching.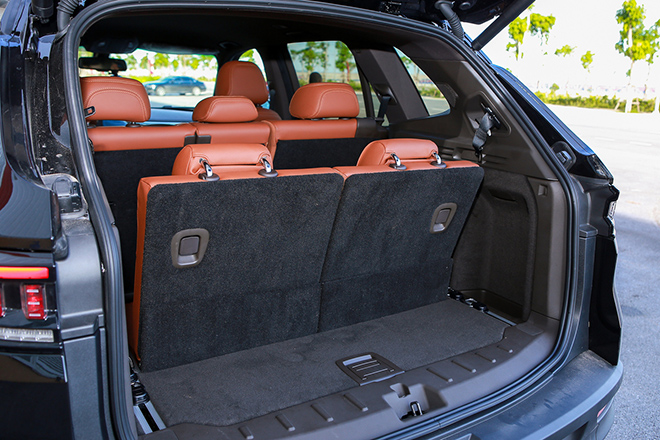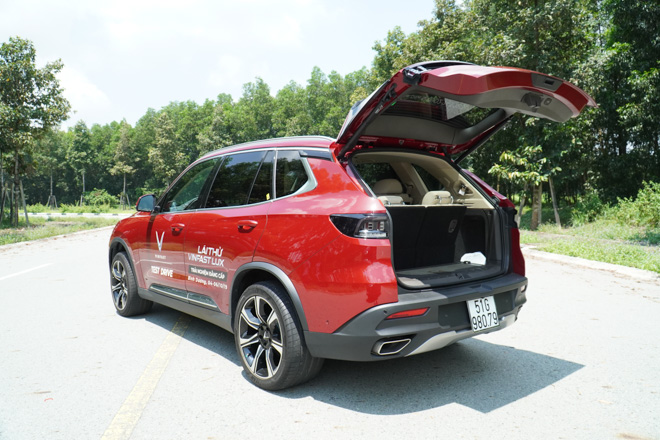 Engine
VinFast Lux SA2.0 is equipped with a 2.0L turbocharged gasoline engine block for a maximum capacity of 228 horsepower and maximum torque of 350 Nm combined with an 8-speed ZF automatic transmission with optional RWD/AWD drive. version.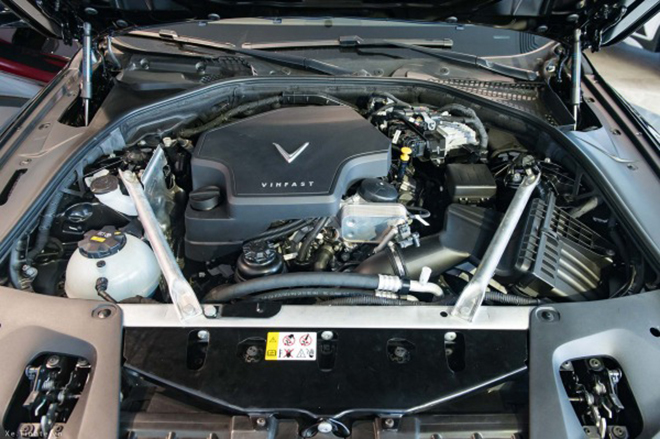 Safety equipment
Safety equipment on VinFast Lux SA2.0 includes: 6 airbags; Anti-lock brakes (ABS); Electronic brake force distribution (EBD); Emergency brake assist (BA); Anti-slip function (TCS); Electronic balance (ESC); Hill Start Assist (HSA); Downhill Assist (HDC); Front sensors for parking assist; Blind spot warning; Emergency belt tensioning system, force limiter, front seats; ISOFIX child seat fixing hook (2nd row, outer seat); The function of automatically locking the door when the vehicle is moving and when leaving the vehicle; Reverse camera; Camera 360 (advanced and premium versions); Electronic handbrake; Cruise control; Quick tire patch kit.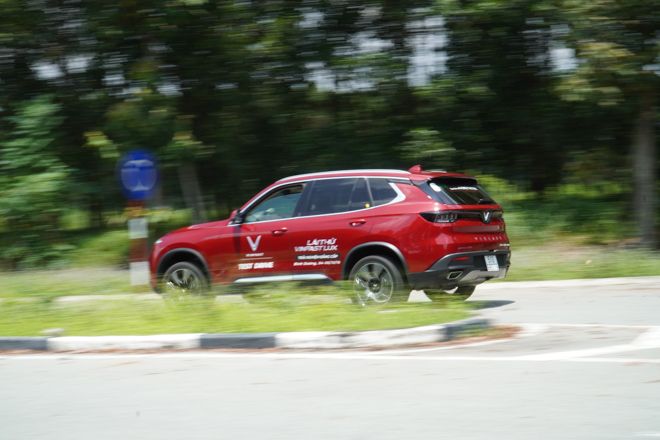 VinFast Lux SA2.0 car review
Advantages:
+ Spacious and comfortable interior
+ Powerful performance
+ Modern safety and comfort system.
Cons:
- The price is quite high
- The fuel economy is not really good
- There is no sunroof and memory function seats.