Not long after the first images of the exterior of the Honda CR-V were leaked, now there are more images of the interior of this model.
As planned, Honda CR-V 2023 will be launched in the Chinese market in September this year. On May 13, prototype images of the 6th generation Honda CR-V were posted on the website of the Ministry of Industry and Information Technology of China.
Honda CR-V 2023 revealed a new design
Based on the published images, it can be seen that the front of the car is more upright and square than before. New hexagonal grille with rectangular mesh, above there is also a chrome-plated brace deeply embedded in the headlights on the sides. Neat front bumper. Deep down are the new central air vents and "L"-shaped air vents at the two front corners of the car.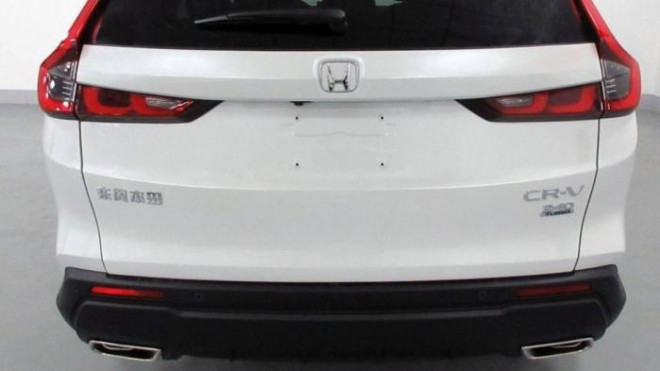 Behind is still the taillight extending from the D column down
Notably, the exterior mirror of the car has been moved above the door, helping to reduce the coefficient of air resistance and increase visibility for the driver.
The rear still uses the taillights extending from the D column down, but changes the lighting graphics, along with a pair of lower exhaust pipes.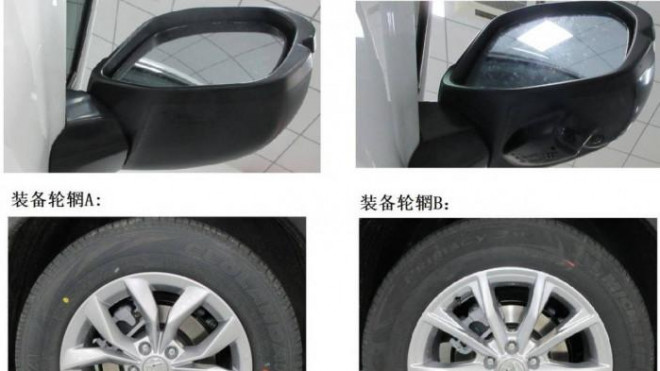 The position of the rearview mirror has been mounted on the door to eliminate blind spots for the driver
Inside, the interior of the car is mixed with two contrasting colors and comes with a straight dashboard, integrated with hidden air-conditioning vents, creating a multi-layered design.
Independently located on the dashboard is the infotainment screen, expected to be about 10 inches in size. This screen will likely combine with the 3rd generation Honda Connect infotainment system.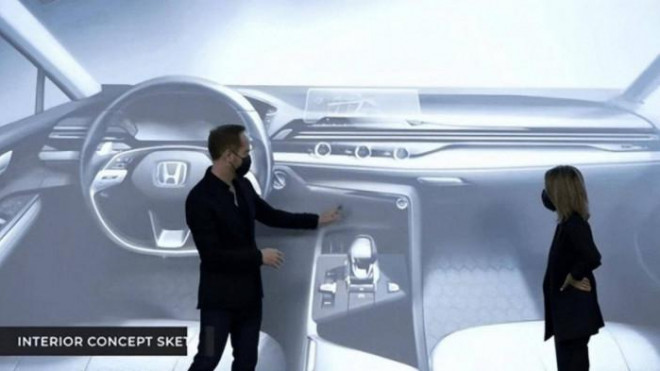 The image of the Honda CR-V 2023 interior compartment was suddenly leaked
Next is the 3-spoke sports steering wheel with beveled bottom, integrated with function keys, digital dashboard with LCD screen and leather seats to bring a more luxurious feeling to the interior.
In particular, the Honda CR-V 2023 seems to be adding a crystal gear lever on the center console, in the style of many other luxury cars.
The "heart" of the new Honda CR-V in China is still a 1.5L, turbocharged, 4-cylinder gasoline engine manufactured by the Dongfeng Honda joint venture. This engine produces a maximum capacity of 191 horsepower.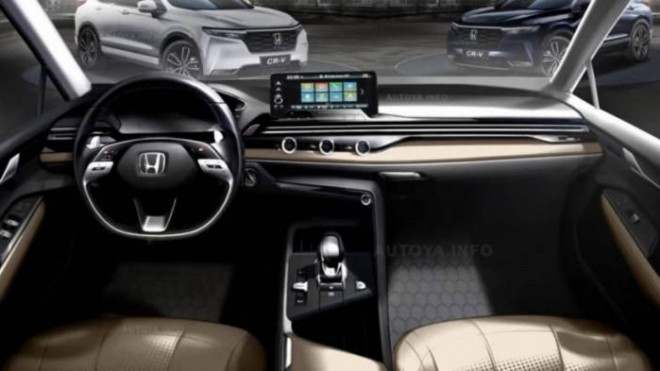 The crystal gear lever is a remarkable highlight on the Honda CR-V 2023
In other markets, the Honda CR-V 2023 will be available in both hybrid and plug-in hybrid (PHEV) versions. There is currently no specific information about the engine of the Honda CR-V 2023 hybrid and PHEV versions. It is possible that the hybrid version of this C-class crossover will use the new e:HEV powertrain.